When your technology systems fail, how often are you at the mercy of someone else's availability or expertise? How many different companies and providers do you have to interact with to keep things running smoothly? Can your business really afford to keep paying all of those "fix-it" bills over and over again for the same problems?
Whether you're an in-house IT provider that needs co-managed solutions, or you're a business owner that needs fully-managed support, we're here to help.
MEET FANTASTIC IT
Our mission is to help you focus on what matters for your business. We create and support a solid tech infrastructure, prevent problems before they happen, and have fast, friendly, reliable support…all for one flat fee.
If you're ready to defend against the loss of productivity, extended downtime, and high consulting fees, then you're more than ready for fully-managed IT services.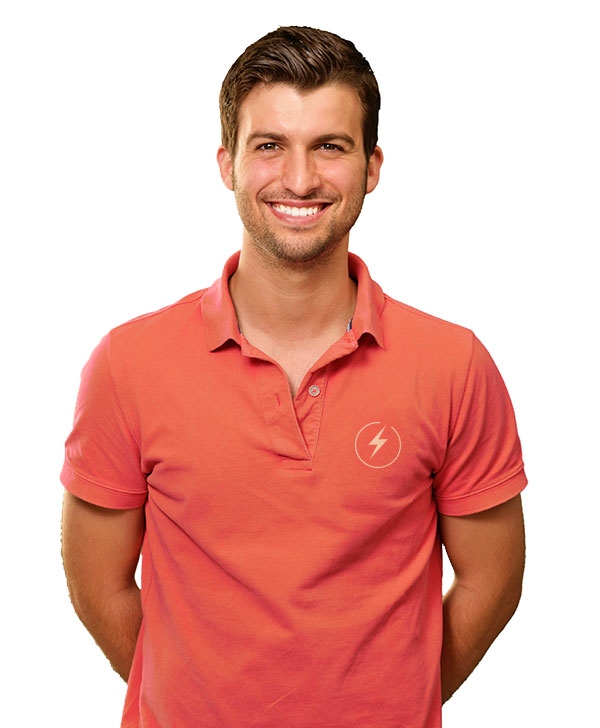 We Make Your IT… FANTASTIC
Six Reasons Why Managed IT Services Are Good For Your Business.

Time Is Of The Essence
Instead of just waiting for something to break so we can fix it, our IT experts proactively monitor your systems, conducting preventive maintenance to detect and eliminate computer problems before they occur, saving you time and money.

24/7 Support with Answers
The Fantastic IT tech team is ready to support you with lightning-fast speed. Through a combination of remote access logins, help desk support calls, and onsite support…we'll make sure your issues are addressed promptly and professionally.

No Technobabble
Don't worry, we speak fluent human. At Fantastic IT, we carefully choose each employee based on their ability to communicate as well as their technical expertise. We'll make sure you not only understand what's happening, but you'll also enjoy the experience as well.

Seamless Solutions
We specialize in working with the systems you have and seamlessly integrating them with the systems you need. This ensures a smooth and steady transition. No interruptions and no downtime… and a new partner you can finally trust.

Just What You Need, Nothing More
We've always been honest and transparent with our clients about which services are right for their business. You'll never be over-investing in your technology because every solution we provide comes tailored to your needs, resources, and budget.

Reliability That Just Makes Sense
We deliver the reliability and performance you need to manage your technology so you can focus on productivity and profitability. We never call in sick or take a vacation so we are always available to assist you.
"Huge thanks in order for Fantastic IT. They migrated our entire tech infrastructure from our old Australian office to our new corporate headquarters in San Clemente, California without a single hitch, which is no easy task. Fantastic IT even ensured our new corporate HQ is connected to our old systems back in Australia, providing us with end-to-end coverage for our network of global events. We absolutely love their managed services and the fact we can get service 24/7/365 when we need support around the world – that's priceless."
-Tammy Porra, Director & General Manager, Nitro Circus, San Clemente CA
"I just wanted to send a quick note in to let you know how much we appreciate the quality service Fantastic IT provides to our hospital. Your staff impresses me every time with their professionalism, patience, and overall customer service. The entire team is always willing to help, easy to talk to, and takes the time to give clear explanations. I may not be the most computer savvy person but thankfully you guys take care of all that for me without making me feel inadequate. As an office manager, I know how frustrating it can be to always hear from clients when things have gone wrong but rarely do they take the time to let you know when they're doing well. Your team got us up and running today just in time to get x-rays on a very sick puppy, thanks again!"
-Jessica Boyd, Belmont Shore Veterinary Hospital